Let's talk about some basic chain loops structure, because sometimes it can be confusing for new crocheters and even seasoned crocheters.
I hope this crochet stitch structure helps you recognize the common names of the loops of a stitch.
There are a few different ways you can work into chain stitches. Each chain has 3 loops. The front loop, the back loop and the back bump (or back bar).
They look very similar, but final look of your project may differ according to this simple unnoticed differences.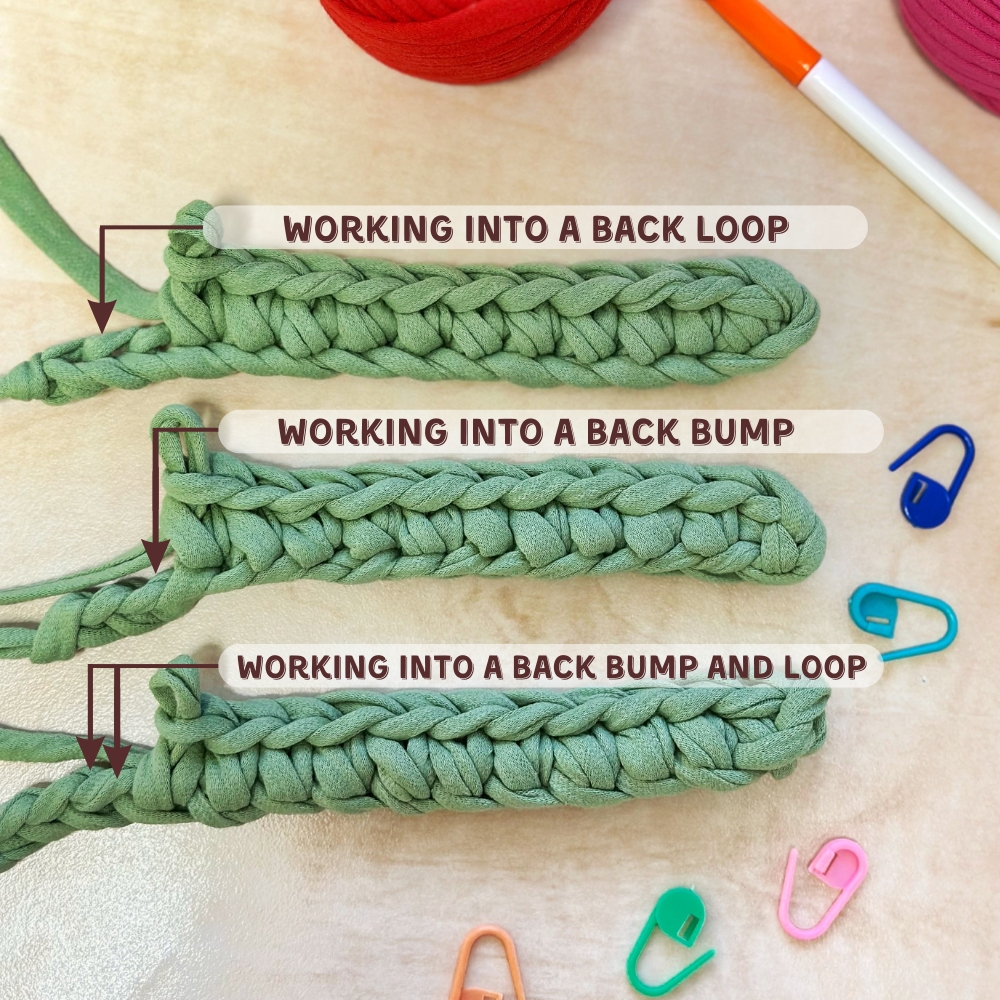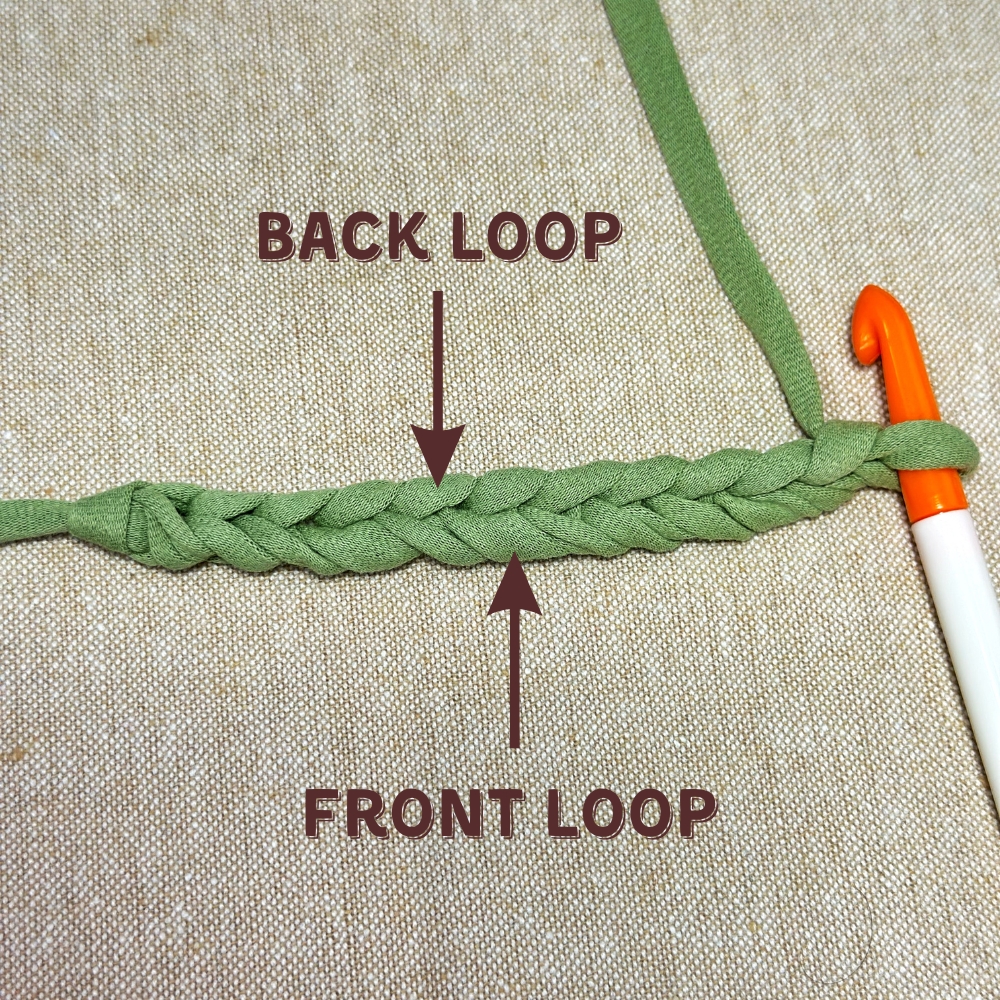 1. Working into a back loop
2. Working into a back bump
3. Working into a back bump and back loop at the same time.
The back bar of the chain stitch is one of my favorite ways to work my projects in rows.
And wat is your favorite way to crochet a chain stitch?
Try Bobilon t-shirt yarn for your projects: